We have many years of experience in the field of encapsulation of additives and biological material on a technical scale. Based on this, we not only develop the appropriate recipes for you, but also design the machine components and systems that you need to manufacture the encapsulated products.
Our technology is based exclusively on purely vegetable substances. It is inexpensive, well tested and suitable for encapsulating various additives for use in food, beverages, cosmetic applications, technical materials and pharmaceutical preparations.
A variety of additives can be encapsulated with our technology, such as:
Solids and various vegetable additives
Oils and fats, omega-3 fatty acids, etc.
Water-insoluble vitamins, e.g. D; E; A
Spices and combinations of active ingredients
Microorganisms, yeasts, enzymes
The capsules can be manufactured as both a wet and a dry product. They can easily be incorporated into different foods.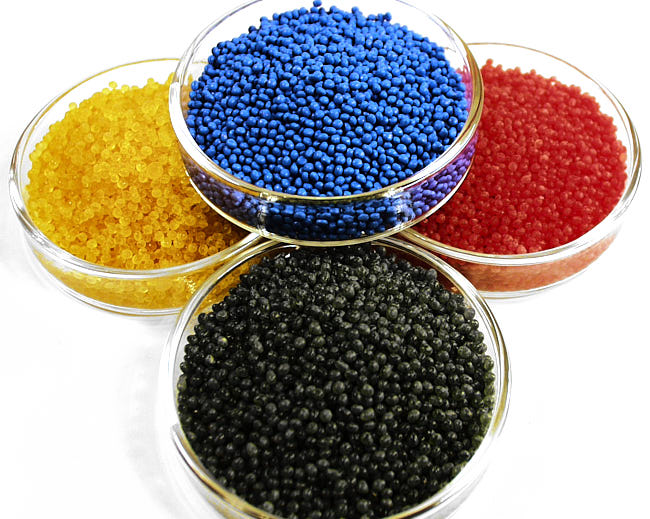 We offer a technology for the production of capsules with a liquid core especially for use in aqueous media. The beads have a very thin membrane that releases the contents of the capsule when it ruptures.
This method can be used to encapsulate various fruit juices and concentrates and also other substances such as desserts, honey, sauces, etc.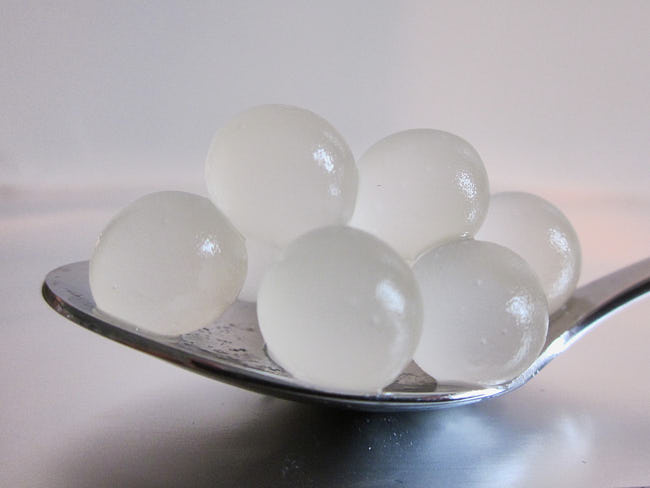 We have developed a technology for manufacturing capsules that are specially designed for use in cosmetic products.These are fat containing particles, which consist exclusively of dermatologically harmless substances.
Immediately after production, the particles are firm and can be easily worked into other products such as creams or gels. In the end product, the capsules soften after a few hours. This allows them to be rubbed on the skin without leaving any residue and release the encapsulated substances.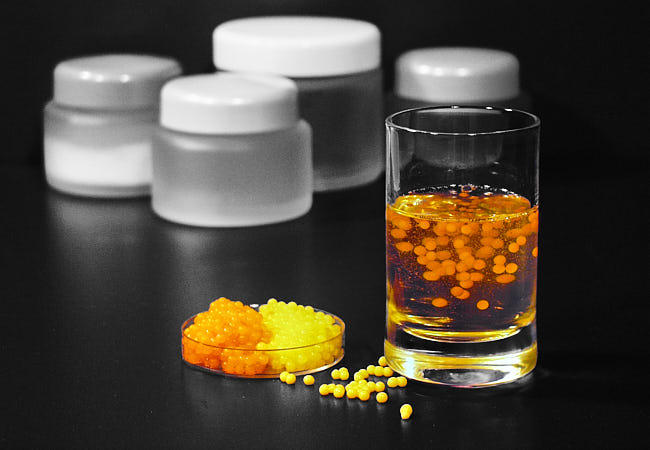 For use in a technical environment, we offer a technology for the production of special granules with active ingredients. Depending on the encapsulated substances used, a large number of applications for the beads in gaseous or liquid media are conceivable.
If the beads are equipped with the appropriate substances, they can be used, for example, to absorb pollutants or reduce odors.