We develop mechanical components and special machine parts on customer order. We have particular experience in the design of special nozzles and nozzle arrangements for dripping and spraying low to high-viscosity media, as required for the encapsulation of active substances or for the production of small particles. The nozzles are in-house developments and are made on customer order. They have no moving parts, can be disassembled and cleaned very easily and are also suitable for use in the food and pharmaceutical sectors.
For use in the laboratory and for R&D purposes, we offer various nozzles that make it possible to produce droplets of different diameters in an extremely narrow size distribution. The nozzles are autoclavable and are therefore also suitable for medical and biological applications.
To produce larger quantities of uniform droplets as required in industrial processes, we offer special nozzles that are equipped with multiple liquid channels. The channels usually have the same geometries as those of our nozzles for laboratory use. Thus, the parameters determined in the laboratory can easily be transferred to the larger nozzles.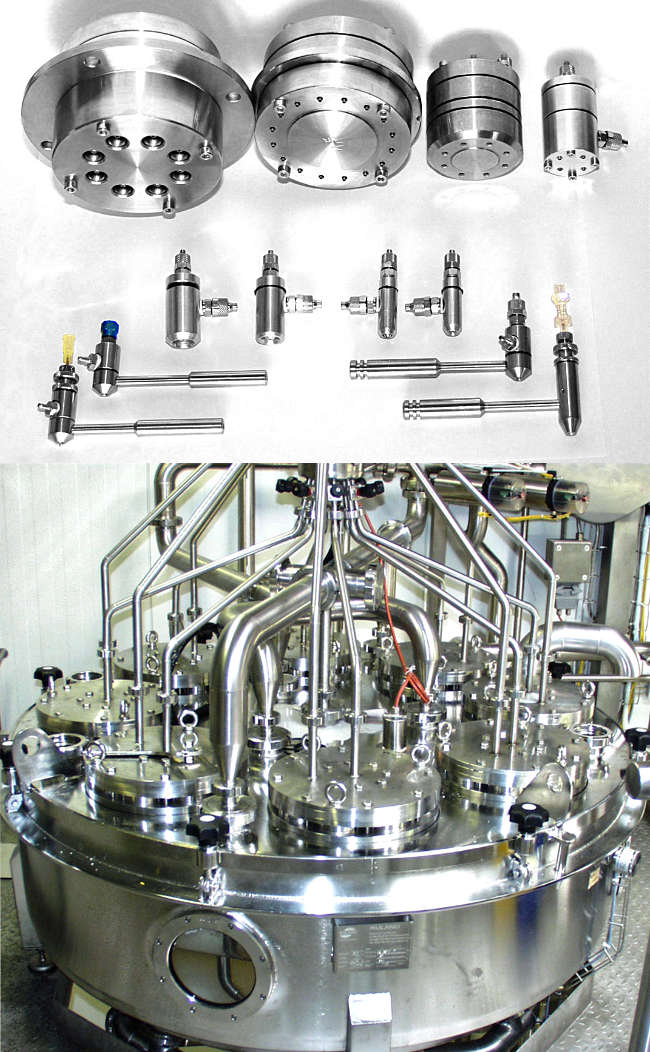 We offer the design of special parts and special assemblies especially for use in the laboratory and for R&D purposes.These are mainly mechanical components for laboratory setups, test setups, etc.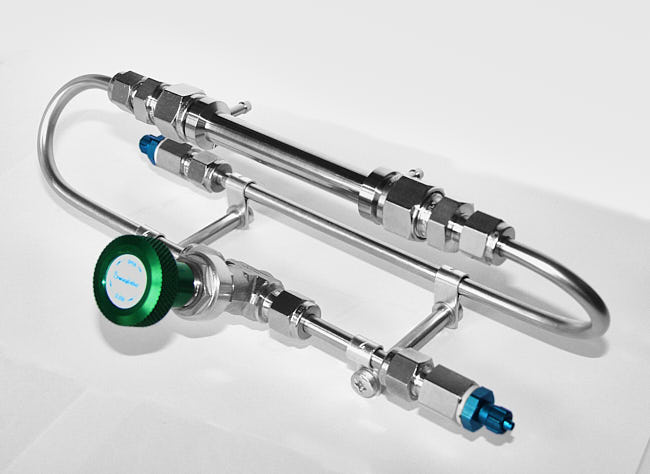 Matching our nozzles, we offer complete systems that are required for production on a pilot or industrial scale. With these plants, which are equipped with our nozzles, droplets in an extremely narrow size distribution can be produced from liquids of different viscosities with a very high throughput and corresponding products can be manufactured. The liquid flow can be interrupted and restarted during the process without having to readjust the nozzles. All parts are CIP capable and can be easily cleaned. We collaborate with well-known mechanical engineering and plant construction companies who implement our concepts on a turnkey basis. The construction of the systems is carried out by specialized German companies with whom we have been successfully cooperating for several years.